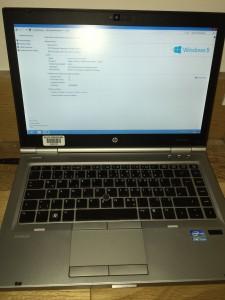 Have came across a couple of HP EliteBook 8470P laptops up for auction this week ( Thursday – 25/02/16 )  at Paul Cooke Auctions.
Specs are as follows:
Brand:  HP
Model:  EliteBook 8470p
Size:  14″
CPU: i7 3520m @ 2.9ghz
RAM:  4GB
HDD:  500GB
OS:  Windows 8 Professional
Decent specs even by today's standards.
The laptops we seen are in good condition, batteries are still holding a charge and they've got a Windows 8 Professional license to boot.
Keyboard is in German but can be easily changed to Irish / UK with replacement keyboard stickers.
From previous experiences, bargains can be found at auctions for IT equipment –  you might see us down there putting a bid or two in.  🙂