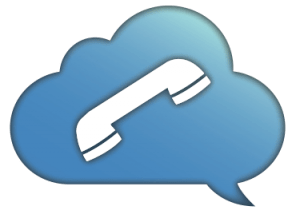 IP Telephony
New tools are changing the way people work and the way businesses communicate. Really Good Business is at the forefront of this change with Microsoft's unified communications platform, Lync 2013, a single interface that unites voice, instant messaging, audio, video, and web conferencing into a simple and effective offering. It converts each channel into a more collaborative and engaging interaction, accessible from around the world.
Really Good Business is driving a revolution in telephony with Lync, turning voice into an application that can be managed more effectively without any of the overheads associated with traditional PBX systems
With the suite of Microsoft unified communications tools, office walls come tumbling down as employees are empowered to work anywhere, anytime. Seamless connectivity means remote workers are always just a click away from meetings and sharing information.
Microsoft Lync Benefits:
Increase productivity – colour-coded presence icons and information empowers users to find colleagues and establish the best method of communication. Employees can avail of real-time collaboration through improved conferencing with desktop, application, and virtual whiteboard sharing.
Control costs – Voice over IP (VoIP) enables communication from all corners of the world without the long distance charges. Integrated audio, video and web conferencing reduces travel spend and third-party conferencing facilities.
Support the mobile workforce – mobile workers have access to unified communication tools from anywhere with an internet connection. A single user experience across PC, phone, mobile phone, and browser gives employees extra communication options.
Achieve operational efficiencies – group chat enables effective communication for mobile teams and teams spread across different locations.
Become more responsive to customers, partners and employees – enhanced delegation through Lync 2010, one-click call routing and management features in Microsoft Lync 2010 Attendant for receptionists guarantee that opportunities are given to the right person at the right time.
Maintain regulatory compliance – built-in security, encryption, call records and archiving, assist in meeting regulatory requirements.
Really Good Business has extensive experience and expertise around the deployment of Lync and its precursors.
Call us now on +35316877185 or send an email to info@rgb.ie for more information.