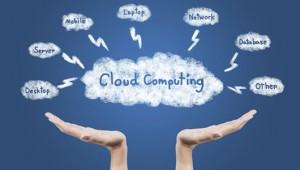 Cloud Solutions
The Cloud is changing the way we work. Really Good Business was quick to embrace the paradigm shift in the way IT is consumed and delivered because it offers new ways to address challenges faced by our clients. As their trusted cloud partner, we help them navigate the different options available.
Really Good Business provides Managed IT Cloud Solutions that offer companies a new way of working efficiently with their systems, our Cloud Solutions deliver the kind of benefits that many businesses welcome, such as:
Reduced IT Costs – no upfront capital investments required
Scalable IT Solutions – on-demand services can be increased or decreased as needed
Automated IT Services – Staff can focus on their primary roles, reducing the distracting IT responsibilities
Remote access  – employees can work easily from anywhere in the world with an internet connection
Business continuity – back-up and disaster recovery becomes seamless and affordable to all
The Cloud levels the playing field, providing smaller firms with the necessary tools that were once only available to large corporations that had the money and resources to manage complex IT solutions. Now available as on-demand services where you only pay for what you require, the cloud liberates small to medium businesses from the cycle of hardware upgrades and the burden of managing complex IT systems.
Fundamentally, it's another wave of Managed Services that further relieves organisations of the burden of managing and maintaining IT environments. But this time it's on a bigger scale, more flexible and scalable, turning IT into a utility service where you only pay for what you use.
Really Good Business provide the full range of cloud services. Working with Microsoft we offer Software as a-Service (SaaS) solutions such as Office 365, a suite of hosted applications that require no installation, upgrades or management by the end user organisation. We have also developed cloud-based applications using Microsoft's Platform as a Service (PaaS) environment, Windows Azure.
Really Good Business's Infrastructure as a Service (IaaS) offerings turn hardware into an operational rather than capital cost, with racks of rented computer power and storage delivering all your IT needs from the cloud. We offer a range of standalone services around storage, virtual desktops and systems monitoring as well as a cloud-based disaster recovery solutions.
The cloud is a game-changer. What doesn't change is our commitment to making a business case for the technology; ensuring clients get the right solution at the right price.
Call us now on +35316877185 or send an email to info@rgb.ie for more information.