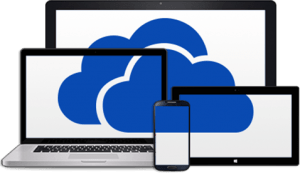 Storage as a Service
Every organisation is affected by the data explosion and faces a never-ending cycle of hardware investment as it struggles to store and manage information, much of it business critical or subject to regulatory compliance. At Really Good Business, we provide clients with Storage as a Service solutions that are more efficient and cost-effective than onsite alternatives.
By leveraging our cloud model, clients realise the benefits of a highly scalable data centre environment, with levels of flexibility and security that would be too expensive and complex for them to implement themselves. Best of all, it's delivered as a service with no capital expense.
Storage as a Service Features and Benefits:
you only pay for what you use
enterprise-class storage arrays become affordable
different tiers of storage can be tailored to different business needs
enterprise-class security protects your data
With storage in the cloud, you also have an environment that facilitates more effective Disaster Recovery and Business Continuity. Backup, replication and recovery are easy add-ons to the service.
Call us now on +35316877185 or send an email to info@rgb.ie for more information.