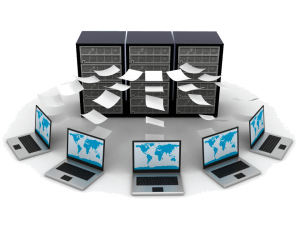 Data Backup
Remote Data Backup is an improved and convenient alternative to the traditional process of storing backups without dealing with media such as tapes, DVD's and external hard drives. The process involves your data being compressed, encrypted and transmitted across the internet to our datavault; where it remains encrypted until required.
The main benefits from using our online backup solution include:
Backups are fully automatic, daily and transparent, they are hassle free.
Minimised downtime in case of data loss – restores are fast.
Fixed pricing plans with no upfront capital for hardware, software or training.
Reduced costs with no tapes or zip drives to buy and store.
Multiple file versions stored allowing earlier work to be recovered without hassle.
Only file changes are sent resulting in efficient and non-disruptive backups.
Protect PCs, Laptops, Network data and System files with one solution.
Industry-leading proven technology and military-grade security.
Off-site storage and data encryption for ultimate security of key business data.
Extra level of security with data encryption & protection.
Call us today on +35316877185 for a free quote on a backup solution tailored to your business needs.